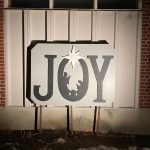 For further information, contact Pauline at admin@mywestminster.ca.
To sign up for Zoom events, contact Pastor Chris at cclarke@mywestminster.ca .
Sunday School
Our Sunday school meets every Sunday morning at 9:30. This winter the Sunday School will be looking at  animals in the bible.
Prayer Meeting
Our prayer meeting continues to meet Thursdays at 8am. Please don't let an inability to get there every week mean you never come! Rev. Chris is also available for prayer by phone, text and email all the time so do not hesitate to let Chris know what is weighing you down or bringing you joy.