Supporting Westminster while we are not able to meet as a church family.
Email  cclarke@mywestminster.ca to sign-up for online Sunday Services and bible studies.
Friday March 27th Message from Rev. Chris Clarke
In John 12:8 Jesus quotes part of Deuteronomy 15:11 Since there will never cease to be some in need on the earth, I therefore command you, "Open your hand to the poor and needy neighbor in your land."
During the pandemic Westminster, like many other charitable organizations is feeling a financial pinch, still, we see it as crucial that many of our support systems in the community continue. Even as you consider how you might help us sustain our ministries we encourage everyone to consider supporting a local charity or two that is meeting the concrete needs in our area, needs that are growing rapidly. Please consider women's shelters, food banks, and other supports in our city as you reflect on how you might spread the light of Christ in these difficult times.
Greetings Westminster Friends and Family,
As you likely know the province of Ontario is now in a state of emergency. While this is no time for panic, it is a time for prayer and reflection and action. Each individual is asked to do their part to avoid spreading the covid-19 virus and each community group is asked to operate in a as helpful a manner as possible. Your elders and I have agreed to take every reasonable precaution and to do our part in these efforts.
We will not be gathering for worship services for at least the next two Sundays (March 22 & 29). We are not certain when services will resume. We will be sure to let you know as soon as possible.
All meetings to do with church are asked to either be cancelled or to meet using video or phone calls. The session is going to be meeting using zoom.us software and will continue to do the work of pastoral and temporal leadership they have been ordained to do.
All user groups of our building have voluntarily ceased their operations until further notice and we ask that you stay away from the building so that we can keep it as clean as possible and open it as soon as possible.
During this time we ask that you do what is in your means to halt the virus and maintain church unity. We ask that you call 2-3 people a day from the congregation, pray with each other, check in with each other, and that you let Marina, an elder, or pastor Chris know of any urgent care issues (anyone contracting the virus, anyone needing groceries or other help). Services being cancelled doesn't mean church is cancelled:)
I have created a Youtube channel for the congregation, it is called "Westboro's Presbyterian Church" and I will be uploading videos over the coming days to it. These will include prayers, bible readings, short reflections. You can find them by searching "westboro's presbyterian church" on youtube and hopefully you will be able to subscribe to the channel as subscribing will mean you are notified of new videos when they come up. The first video I uploaded this morning is found HERE.
Our organist, David Dawson, has provided a selection of music that is available online that you might enjoy at this time.
In closing, here is a prayer from Amanda Currie the Moderator of the Presbyterian Church in Canada:
Loving God, we thank you for your presence with your children through the anxiety of the COVID-19 situation.
"Even though I walk through the darkest valley, I fear no evil; for you are with me; your rod and your staff- they comfort me" (Psalm 23:4).
Thank you for wise leadership and health authorities that guide us in making good decisions for our communities.
"You are a hiding place for me; you preserve me from trouble; you surround me with glad cries of deliverance" (Psalm 32:7).
Thank you for doctors, nurses, medical researchers and technicians, and all those who are working to care for the sick and develop treatments for this illness.
"The Lord is my shepherd, I shall not want" (Psalm 23:1).
Thank you for cleaning staff and caregivers and volunteers, and all who are working to keep our environments clean and safe.
"My help comes from the Lord, who made heaven and earth" (Psalm 121:2).
Thank you for pastors, elders, neighbours, and friends who are working to care for those who are vulnerable, alone or afraid.
"I wait for the Lord, my soul waits, and in his word I hope; my soul waits for the Lord more than those who watch for the morning, more than those who watch for the morning" (Psalm 130:5–6).
Thank you for the peace and comfort that comes from knowing that we are not alone. God, grant us patience as we wait; grant us courage as we serve you and care for one another; grant us hope as we trust in you for the future.
"O [People], hope in the Lord! For with the Lord there is steadfast love, and with him is great power to redeem" (Psalm 130:7).
Amen.
The Rev. Amanda Currie
Moderator of the 2019 General Assembly
Yours in Christ,
Rev. Christopher Clarke
Minister,  Westminster Presbyterian Church, Ottawa
613-913-1144
We are Westminster Presbyterian Church! 
We were established in 1928 in the village of Westboro here in the nation's capital, Ottawa. We are a friendly and caring church that has been serving God for over 90 years.
We invite you to join us to celebrate and reflect God's love, encouraging one another to grow in relationship with God and service to others.
We are a congregation of the Presbyterian Church in Canada.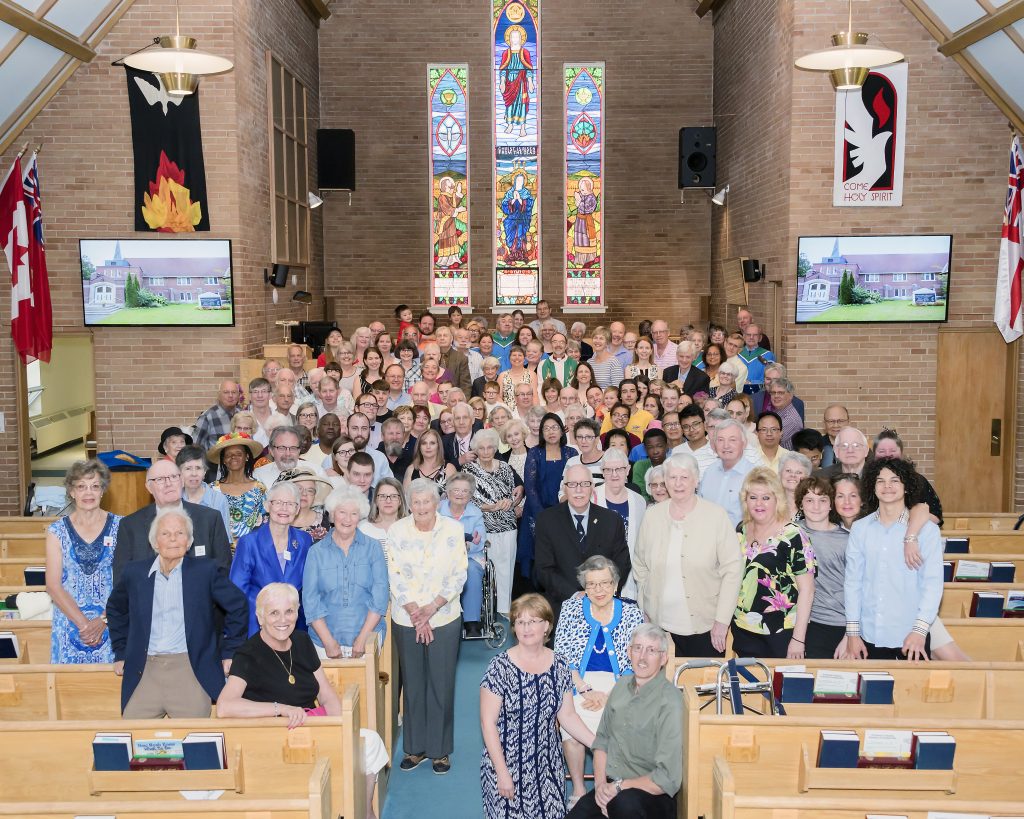 We gather together on Sunday mornings in devotion and praise of God. Our service has a warm and inviting family feel.
Each Sunday, our service starts at 10:30 a.m.